Back Pain FAQs
If you suffer from back pain, you may have a wide array of questions regarding your symptoms. Our chiropractor at Fayetteville Accident and Injury Center in Fayetteville provides a wide array of chiropractic services to treat your back pain. Here is more information about the most commonly asked questions to help you understand what causes back pain and how chiropractic care can provide low back pain relief.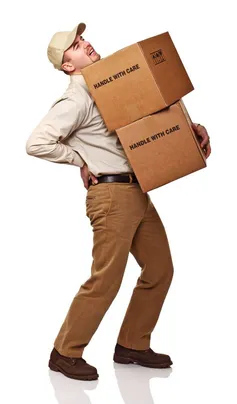 What is Back Pain?

Back pain is a symptom that can be linked to the spine, discs, ligaments, vertebrae, nerves, and muscles. Usually people experience back pain because of an injury. The pain can be acute or chronic and it all depends on what is actually causing the pain in the first place.
What Are The Most Common Causes of Acute Back Pain?
In many situations, acute back pain can be a result of high-impact accidents, including auto injuries and sports injuries. When this happens, the vertebral joints may become dislodged, resulting in extreme stiffness and pain. Herniated discs may pinch the sensitive nerve tissue, causing pain in the lower back. Violent twisting of the spine or heavy lifting may also result in painful muscle tears.
What Are The Most Common Causes of Chronic Back Pain?
With chronic back pain, the cause can be due to repetitive motions and overuse injuries that strain the major muscle groups. It could also be related to degenerative changes in the vertebral joints or the discs that alter your complete musculoskeletal alignment or cause the nerve roots to compress.
How Can Chiropractic Adjustments Help With Back Pain?
With chiropractic adjustments, any errant spinal components are shifted back into the proper position. Our chiropractor use these adjustments to normalize the joint motion while also helping to improve total spinal alignment to relieve cases of nerve impingement or chronic strain.
How Will Spinal Decompression Relieve Cases of Back Pain?
Our chiropractor uses spinal decompression to help create more space in between the vertebrae by using a careful application of flexion distraction force. The vacuum pressure pulls the bulging or herniated discs away from the nerve roots. This type of treatment may also help reduce the vertebral joint stress that results from bulging discs.
If you are seeking low back pain relief, be sure to contact our chiropractor at Fayetteville Accident and Injury Center in Fayetteville to set up an appointment. We are dedicated to helping each of our patients find lasting relief through chiropractic treatments from often debilitating pain. Call us today at (910) 484-2001.