Shoulder Pain Relief from Your Chiropractor in Fayetteville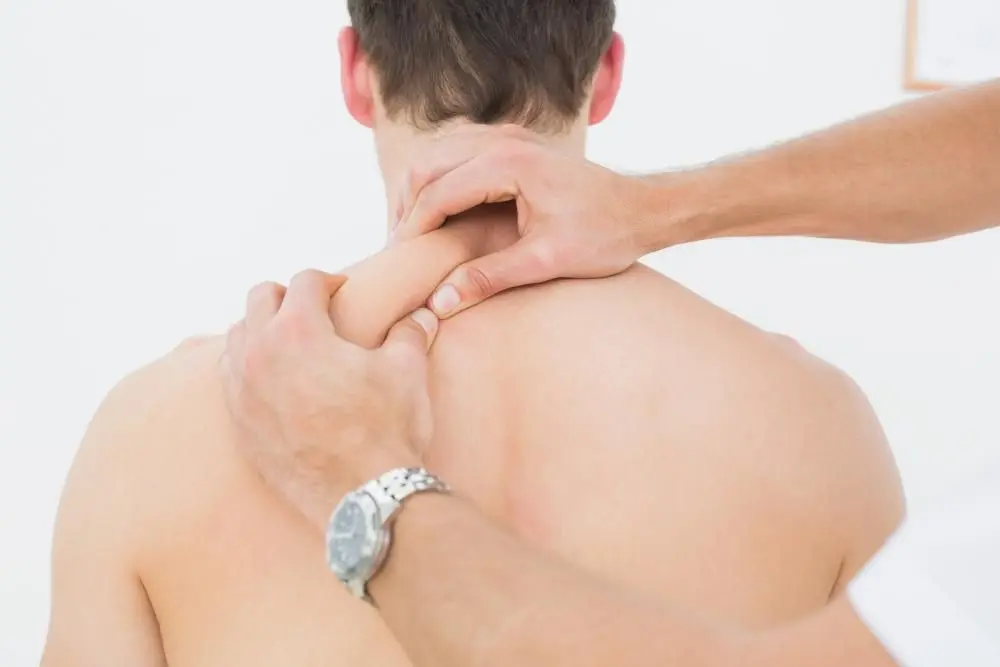 Your chiropractor in Fayetteville offers complete shoulder pain relief and comprehensive pain management. Shoulder pain can be caused by so many different things. Some of the most common causes include:
Osteoarthritis
Rheumatoid arthritis
Tendonitis
Bursitis
Sprains
Rotator cuff tears
Calcification
Pinched nerves in the shoulder area
These conditions can be caused by injuries, accidents, chronic conditions, inflammation, and more. It is our goal to relieve the pain, and then eliminate it. Eliminating the pain not only improves your quality of life, it also often restores range of motion (which can be limited with shoulder pain), and muscle strength in the shoulder area. It's a whole new world and life for you when the shoulder pain that's been keeping you from reaching your full potential is eliminated at Fayetteville Accident and Injury Center.
How Can Chiropractic Care in Fayetteville Treat Shoulder Pain
We approach shoulder pain with a comprehensive pain management program. This starts with an examination of your shoulder, then a comprehensive evaluation of your entire physical frame, as pain in one place is often referred from another. We want to be sure we find the root location and cause of the pain you are experiencing because that is the place we must go to eliminate it. Once we have a diagnosis for you, we will devise a customized treatment plan tailored to your unique needs, and you will receive your first treatment, usually at your first visit.
Chiropractic care offers pain relief to people by improving communication between the brain and the rest of the body, reducing strain on the muscles and joints and by improving the functioning of the central nervous system. Chiropractic care treats the body as a whole and is based on the idea that when one part of the body is injured or dysfunctional, other parts will suffer from dysfunction as well. By treating the source of the problem instead of the symptoms, chiropractors promote health and well-being throughout the entire body.
We believe in a natural approach to healing. If it is at all possible to relieve the pain without drugs or surgery, we will do that for you. Most people can be helped and even cured without dangerous and invasive procedures. If we believe chiropractic care may not be the best treatment choice for you, we will tell you and refer you to someone we trust who can give you what you need. However, in the vast majority of cases, we will be able to give you the successful treatment you desire and deserve. We do this by working with the body's own natural healing abilities, enhancing and strengthening them, so they can go to work doing what they were meant to do....healing the cause of the pain, and eliminating it.
Whether you have shoulder pain from an auto accident injury and need auto injury treatment, you've injured or irritated your shoulder some other way, or you have a chronic condition like arthritis that causes your shoulder to be painful, come to your Fayetteville chiropractor. We can give you the relief you seek, using proven, effective, all natural methods that are suitable for patients of all ages. Call us today at (910) 484-2001.