Auto Accident Back Pain Treatment Provided by Your Fayetteville Chiropractor
Even a minor auto accident can cause painful soft tissue injuries, whiplash and systemic inflammation when your body suffers a sudden, powerful jolt from any angle. In addition, an auto injury victim often does not realize the extent of their injuries until days or weeks later, when minor aches and pains worsen considerably. Severe back pain and stiffening neck muscles may make it nearly impossible to perform work and daily activities. In addition, hands, arms and fingers often feel numb as compression of spinal nerves impacts functioning of the nervous system. When they suffer an auto accident, Fayetteville residents rely on the expertise of Dr. Joshua McDowell to diagnose and treat back pain with effective chiropractic techniques that directly address the underlying cause of back pain.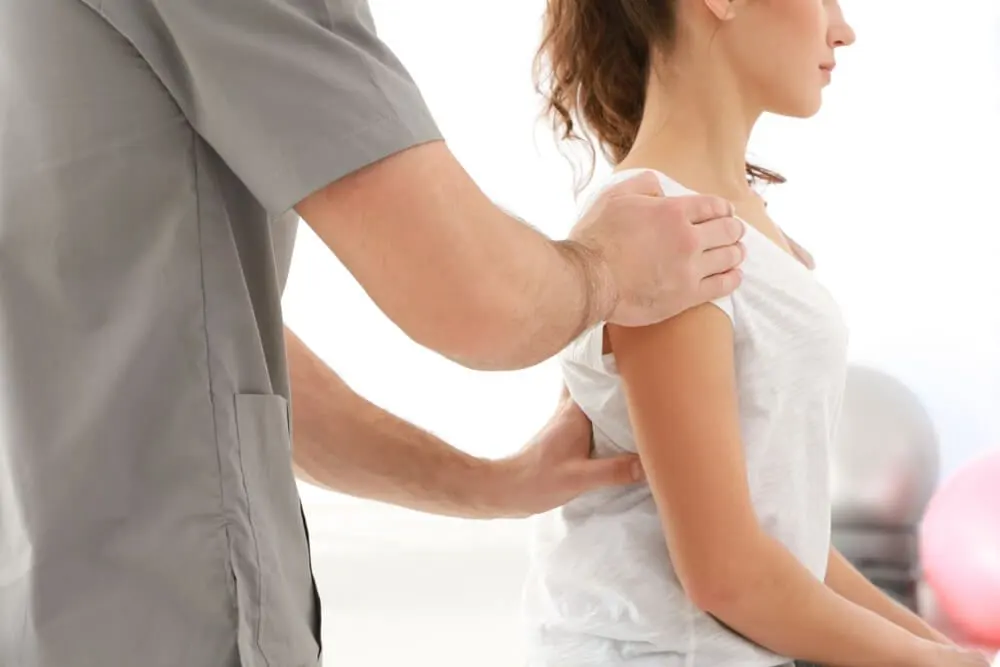 Back Pain and Whiplash
Whiplash is the most common reason for neck and back pain due to an auto injury. Severe, unexpected jolts produced by an auto accident forces your neck muscles and ligaments to hyperextend, resulting in whiplash or "acceleration flexion-extension" injury. Whiplash damages tissues surrounding the cervical (neck) area of your spine by rigorously stretching them and then allowing soft tissues to snap back forcefully.
Your chiropractor in Fayetteville urges auto accident victims to seek treatment immediately after the accident to prevent worsening of debilitating pain and stiffness. Common signs of whiplash include:
Neck, shoulder and back pain
Recurring headaches/migraines
Tingling and numbness in the arms and hands
Blurry vision
Dizziness/vertigo
Inability to turn your head without feeling pain
Whiplash treatment includes spinal decompression, chiropractic massage and physical therapy to reduce inflammation and promote healing of damaged soft tissues.
Massage Therapy for Auto Accident Back Pain
Massage therapy for back pain and whiplash increases blood circulation, stimulates endorphin production and forces toxins and wastes out of body tissues to encourage healing. If you suffer painful musculoskeletal injuries due to an auto accident, your Fayetteville chiropractor recommends chiropractic massage for medication-free relief from back pain. Therapeutic massage also improves joint flexibility, soothes tense back and neck muscles and eases stress and anxiety.
Chiropractic massage therapy differs from other massage therapies because it works to realign the spine while repairing strained back muscles. Dr. McDowell specializes in several massage techniques, including deep tissue massage therapy, for relief from back and neck pain and muscle spasms.
Spinal Adjustments for Auto Accident Back Injuries
Chiropractic interventions such as spinal manipulations benefit the synovial joints, which are spinal articulations that can be restored to optimal functioning by moving vertebrae back into alignment. Your chiropractor in Fayetteville applies spinal manipulation techniques to reduce back pain, alleviate nerve compression and improve the functioning of your central nervous system. When they need adjustments for a back injury, Fayetteville residents rely on Dr. McDowell to relieve back pain without using drugs or surgical interventions. Most people enjoy a significant reduction in back pain and enhanced flexibility within two or three sessions.
If you have been involved in an auto accident, please call your Fayetteville Accident & Injury Center today at (910) 484-2001 to schedule an appointment with Dr. McDowell.