Non-Invasive Auto Accident Injury Care at Fayetteville Accident & Injury Center
When you see your front fender crumpled in the immediate aftermath of an auto accident, your first thought may be for the state of your car -- but your physical state may be compromised as well. Vertebral, muscle, disc and nerve injuries can produce a wide range of agonizing symptoms, either right away or in the days and weeks to come. Fortunately, you most likely don't need extreme measures such as major surgery to address those musculoskeletal problems, thanks to the non-invasive auto accident injury care provided by our Fayetteville chiropractor at Fayetteville Accident and Injury Center, Dr. Joshua McDowell.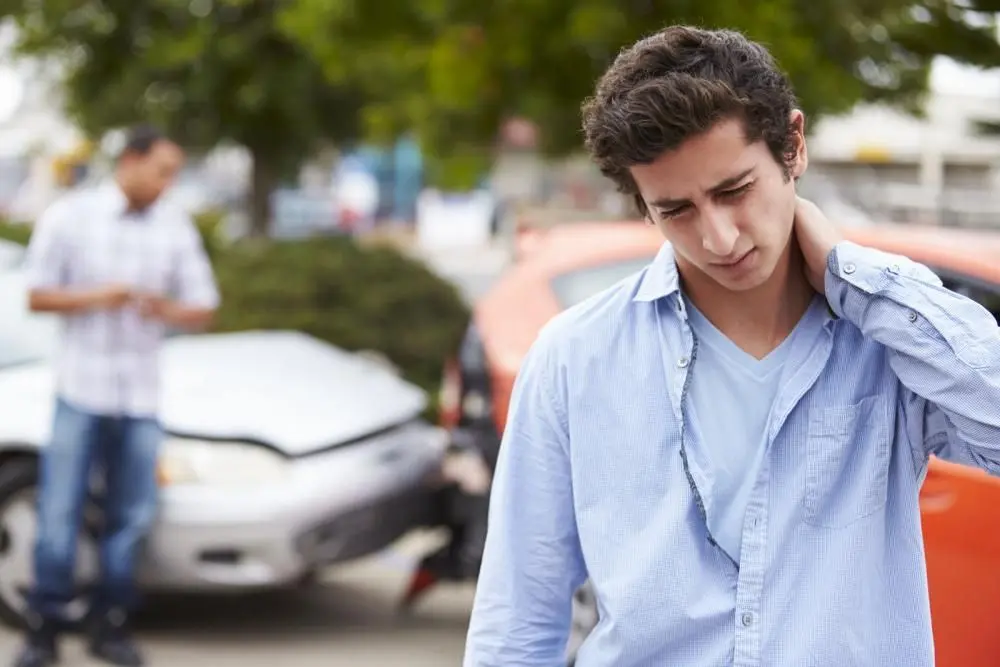 Whiplash, Neck Pain, Back Pain and Other Car Accident Miseries
Many people associate whiplash with auto accidents, and rightly so. When even a low-speed impact sends your head flying back and forth, the strain on the neck can produce torn muscles, cervical subluxation and herniated discs in the neck. Whiplash symptoms include neck pain, headaches, nausea, vision and hearing impairment and depression. You may also experience pain, tingling, loss of sensation or loss of function in your upper extremities.
Auto accidents can also cause back pain and related problems. Shifting of the lumbar spine can herniate the discs down there, pinching the sciatic nerve to leave you with leg pain/tingling/numbness as well as low back pain. Sharp twisting of the body underneath your three-point harness can damage vertebral joints and muscles in the middle or lower back.
How Our Chiropractor in Fayetteville Can Help
You might not experience these debilitating symptoms right after your accident, but that doesn't mean you're in the clear. Hidden damage may be waiting to produce delayed symptoms, growing more and more serious because you're not getting the treatment you need. That's why you should get evaluated by our chiropractor in Fayetteville right away, even you (currently) feel fine. Our detailed diagnostic methods can uncover spinal alignment problems, herniated discs and other auto accident injuries so they can get addressed immediately.
If you're already suffering from excruciating symptoms, seek conservative care before booking that surgical appointment. Our Fayetteville chiropractor can correct many car accident issues through precisely-targeted spinal adjustments that relieve nerve compression and restore vertebral joint function. After several adjustment sessions have stabilized your condition, we can prescribe rehabilitative exercises to help injured soft tissues heal themselves properly and regain their normal flexibility and strength. Nutritional supplements can support and accelerate your return to wellness even further. This holistic "whole body" approach to healing works equally well for both whiplash treatment and back injury rehabilitation.
Don't Just Fix Your Car -- Fix Yourself Too!
While your car is going into the shop for repairs following that auto accident, stop in for some even-more-important personal repairs here at Fayetteville Accident and Injury Center. Call (910) 484-2001 to schedule an evaluation, whiplash treatment or other car accident injury care with our Fayetteville chiropractor as soon as possible!