Have you Received Neck Pain From Auto Accident?
Injuries from auto accidents are not always apparent, especially those related to whiplash and other neck injuries. In fact, you may feel like you were lucky enough to walk away from your accident unscathed. It is for these reasons and many others that your Fayetteville chiropractor center advises that you seek immediate medical attention after any auto accident, no matter how small.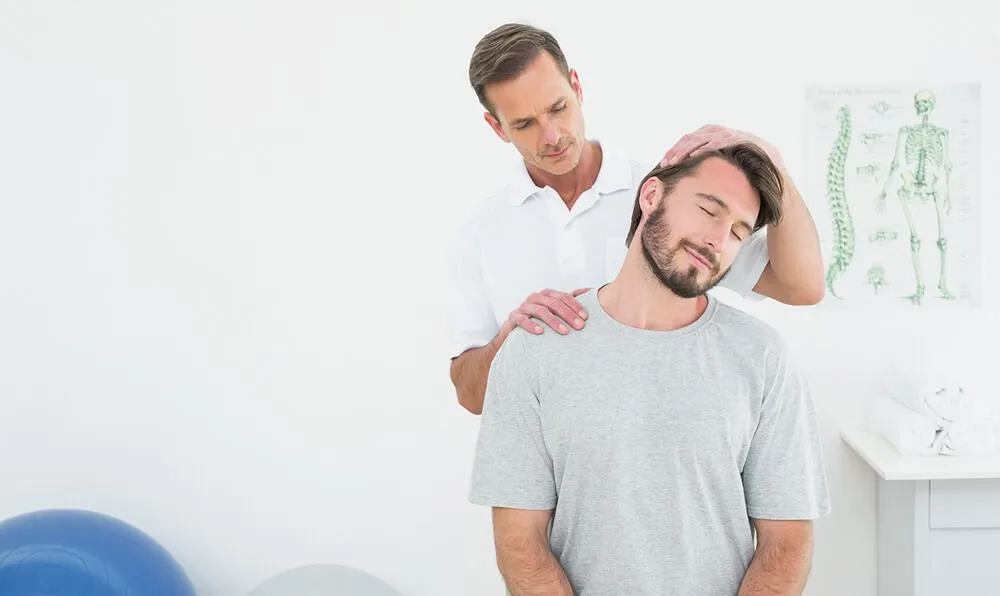 The Importance of Treating Neck Pain
Neck pain Fayetteville, and injury caused by auto accidents is our specialty as an auto injury chiropractor. The entire team at Fayetteville Accident and Injury Center is dedicated to the comprehensive treatment of neck and other injuries that are due to car crashes. We understand that the importance of treating neck pain and know that those injuries do not always appear immediately following an accident but when they do show up they can be difficult to resolve.
The neck is already a fragile part of the body and after it sustains an injury it can be a lengthy process to repair and have back to normal. Seeking treatment immediately can help you to address injuries that you may not know that you have, and help you prevent making it worse. Our entire staff is dedicated to injury treatment and our practice utilizes the most up-to-date diagnostic tools and treatments in the care of your neck. Fayetteville Accident & Injury Center is a comprehensive chiropractic practice that is dedicated to treating patients that have sustained injuries in an auto accident.
Ongoing Care is Also Important
Once you have healed from your injuries you will likely require some manner of ongoing care. Typically, this care takes the form of strengthening exercises and stretches that help to keep the neck in top shape. By strengthening the muscles that support your head and spine you will ease the pressure on your neck and allow it to function as it is intended.
Our staff will create a comprehensive treatment plan for you that begins with addressing the issues caused by your auto accident and continues through for a lifetime of a healthy neck and spine. We understand the complexities of auto injuries and can help you to not only heal from your accident but also feel even better than before. You do not need to suffer from neck pain Fayetteville area.
About Fayetteville Accident & Injury Center
Dr. Joshua McDowell, your Fayetteville chiropractor, is proud to serve as the auto injury chiropractor to his clients in the greater Fayetteville area. His practice is dedicated to the special needs that occur following injuries sustained in an auto accident. If you have recently been the victim of a car accident, please give us a call today at (910) 484-2001 to schedule an appointment. Remember, neck injuries that are sustained in an accident do not always appear immediately. We are focused on meeting your needs and look forward to working with you at our center located at 2819 Bragg Boulevard in Fayetteville.