Conditions Treated by our Fayetteville Chiropractor
Around here, we're known for providing excellence in auto accident injury treatment. The team at Fayetteville Accident and Injury Center in Fayetteville, NC can also help with a wide range of conditions, from arthritis to chronic headaches! We invite you to learn about just some of the conditions we treat.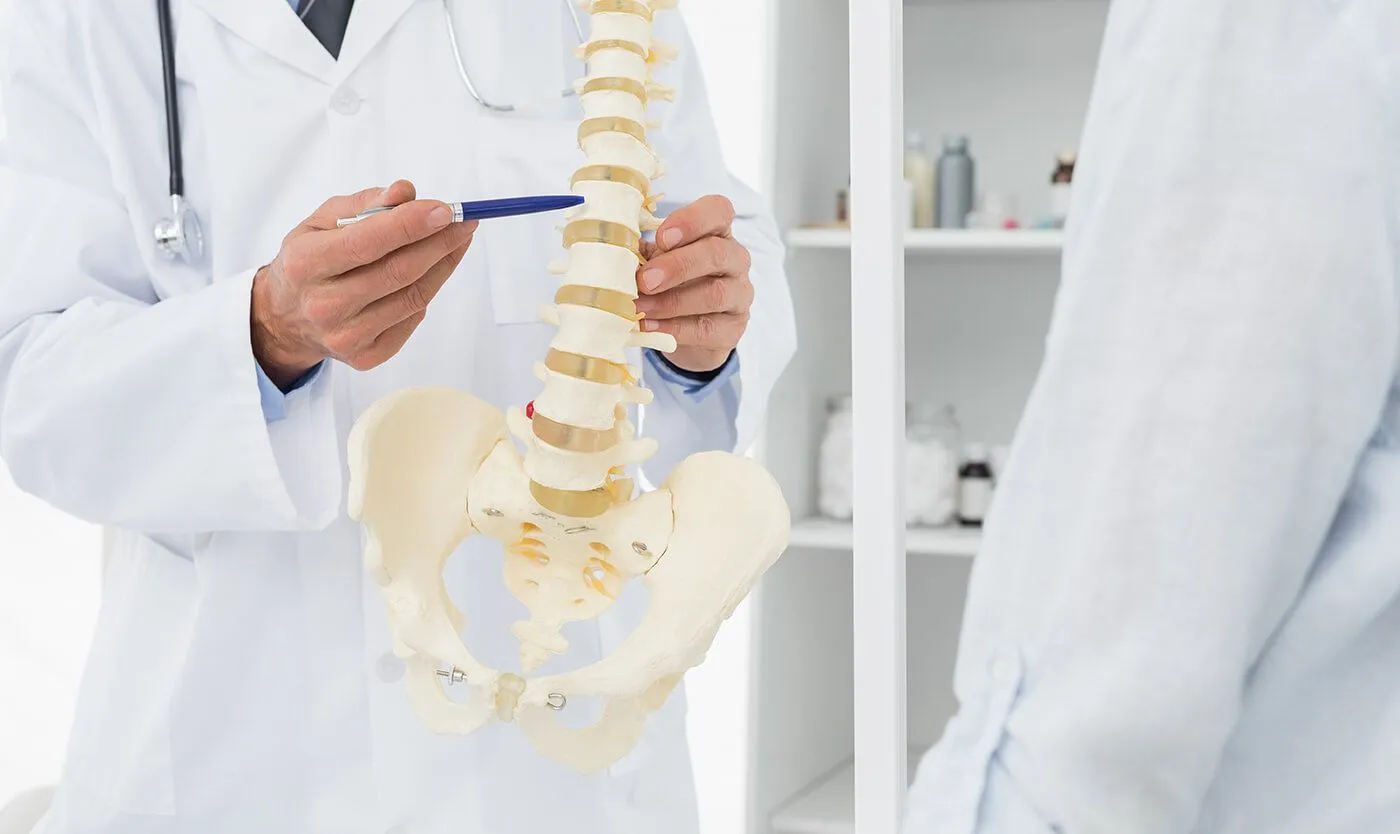 Disc Conditions
We commonly use chiropractic care to address a variety of spinal disc conditions including herniated discs, bulging disc, and degenerative disc disease. Spinal discs are sandwiched between vertebral bones and reduce the intensity of forces imposed on the spine. They also allow for greater spine mobility. Abnormal postures and acute stress can cause a disc to rupture or protrude out of place, leading to compression of nearby nerves and other tissues. Discs can also wear down and thin over time, leading to narrowed joint space, pain, and stiffness.
Chronic Joint & Back Pain
Pain in the shoulder, arm, neck, back, hip, and leg can come and go, but if left untreated can easily turn into a chronic source of dysfunction. Our chiropractor in Fayetteville diagnoses and treats common types of chronic pain including:
Bursitis
Adhesive capsulitis (frozen shoulder)
Arthritis (osteoarthritis, rheumatoid arthritis, and gout)
Fibromyalgia
Stenosis
Scoliosis
Headache and migraine
TMJ dysfunction
Personal Injury, Sports Injuries, Work Injuries & Auto Accident Injuries
Injuries can happen at work, on the sports field, at the gym, or even out and about in the community. We see people struggling with common types of personal injuries including:
Carpal tunnel syndrome
Rotator cuff tears and muscle strains
Ligament sprains
Shin splints
Whiplash
Shoulder dislocation and joint subluxations
Sciatica
Tendonitis
Plantar fasciitis
Whether you've had a slip and fall, an incident in training, or an accident on the road, your resulting condition is likely to respond well to the type of holistic and drug-free services we offer. Our friendly front office staff can even help you organize your paperwork for any disability or legal claims.
Services Offered by our Fayetteville Chiropractor
The conditions we treat range from mildly annoying to completely debilitating and can keep someone from enjoying their career, leisure activities, and even quality time with loved ones. Our services—including comprehensive pain management and heat therapy—are designed to quickly and thoroughly relieve your symptoms while concurrently addressing the underlying causes for lasting relief.
We use evidence-based, drug-free, and individualized techniques safe for everyone from children to seniors!
Meet with our Fayetteville Chiropractor for Help Managing Your Acute or Chronic Health Condition
Get in touch with us at the Fayetteville Accident and Injury Center by calling us at (910) 484-2001 to schedule an appointment with our Fayetteville chiropractor, Dr. Joshua McDowell. As a new patient, you'll receive a FREE initial consultation, so don't hesitate to call!